A General Liability policy provides compensation (including defence costs) that an Insured is legally liable to pay as a result of a liability arising out of personal injury or property damage to a third party.
"My company was carrying out excavation and piling work on a residential house build when it caused vibration damage to the neighboring dwelling. Penberthy Insurance facilitated the liaison between the various parties and assisted in obtaining a Geo-Technical engineering report and organised our representation by a Loss Adjuster.
The policy paid out a significant sum for the third party's property damage and was settled within two weeks of the incident."
---
"My husband was away on business in Europe when he was critically injured in a car accident. Luckily he had taken out an annual corporate travel policy, which provided immediate cover. Penberthy Insurance were wonderful and obtained emergency authorisation of funds enabling me to get on the next available flight, and I was with him by his bedside within 48 hours."
---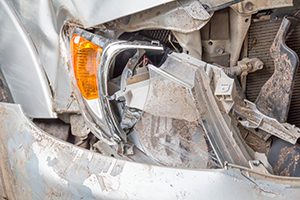 Commercial Motor Vehicle Claim
"The use of our delivery truck with a refrigeration unit on the back is unique and critical to the everyday running of the business. On the advice of Penberthy Insurance we took out additional cover to include loss of use enabling the use of a like for like replacement vehicle in the case of an accident. It was a good job we took their advice as the vehicle was involved in a collision and off the road for three weeks!
A replacement vehicle was swiftly supplied the very next day enabling us to carry on business as normal with minimal disruption. If we had not had the extra cover then the business would have practically ground to a halt whilst the vehicle was being repaired."
---
Residential Contents Insurance
"Through the advice of our broker at Penberthy we took a snapshot photograph of the contents of each room in the house, items such as TV, laptop, video camera, CDs and DVDs, clothes, jewelry, and simply emailed the images to Penberthy who stored them electronically with our file.
We were later burgled and because Penberthy already had photographic evidence of our possessions, this removed a great deal of stress from the situation and the claim was very quickly settled within a week."
---
"When there was a power failure in the local vicinity for a period of two weeks, although our store opened using a generator, it affected our sales and we suffered a 75% loss in profits as fewer people were coming to the area to shop as they knew some shops were closed due to the lack of power. We contacted Penberthy who quickly liaised with specialist business interruption loss adjusters in the calculation of loss of profits.
All we had to do was provide financial accounts for the previous two weeks trading and we received the difference between this and actual sales over the two week period. It took less than a week to sort out!"
---
"On Christmas day we returned to our family home in the evening to find a car had crashed into our house and through to the lounge causing massive damage. Penberthy immediately organised emergency after hours service to get the house secure, and found alternative local accommodation for us and our young children. We stayed in the accommodation for two weeks whilst the house was repaired, contents replaced and the garden landscaped."
---
"An employee suffered a breakdown which their doctor identified was a result of work related stress. The doctor contacted the Department of Labour who prosecuted the company under grounds of not providing a safe work environment.
The Employers Liability policy paid out a total of $8,000 in compensation."
---
"Our firm was contracted to cut concrete for a builder when the dust from the concrete polluted a nearby stream. The local council sued our firm under the Resource Management Act.
The policy paid in full the damages and defence costs totalling $40,000."
---