We recognise the importance of being members of professional associations in our sector. Some of our memberships and affiliations are listed below.
---
NZ Financial Services Group
Penberthy are members of the NZFSG – who provide expert financial solutions to NZ's leading financial advisers. With more than 20 years in mortgage and insurance distribution, NZ Financial Services Group brings together the widest range of support services in the market.
For more information, visit: http://www.nzfsg.co.nz
---
Insurance Advisernet (IANZ)
Penberthy Insurance are one of the founding members of Insurance Advisernet, a national network of independent insurance brokers who's collective buying power enables us to negotiate excellent rates and exclusive insurance solutions from many of New Zealand's largest insurance companies, for the benefit of our clients.
For more information about Insurance Advisernet go to www.insuranceadvisernet.co.nz
---
IBANZ
The Insurance Brokers Association of New Zealand Inc. (IBANZ) is New Zealand's professional body representing the interests of fire and general insurance brokers, risk managers and consumers in New Zealand.
IBANZ is the voice of the industry, advising members, government, consumer groups and other stakeholders on key insurance issues. The organisation also provides training, technical advice, guidance on regulation and business support. Their role is to raise, and maintain, standards.
As a member we embrace the strict standards of conduct, professionalism, and practice required by IBANZ.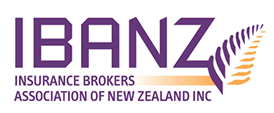 For more information about IBANZ go to www.ibanz.co.nz
---
FINANCIAL SERVICES COMPLAINTS LTD (FSCL)
Under the Financial Service Providers (Registration and Dispute Resolution) Act 2008, all individuals that are providing advice about Fire & General Insurance Products, or risk related Life Insurance are required to be registered and have an approved external dispute resolution provider.
Penberthy Insurance together with Insurance Advisernet have chosen Financial Services Complaints Limited (FSCL) to be our provider.
For more information about FSCL go to www.fscl.org.nz
---