FSP 77441
DIRECTOR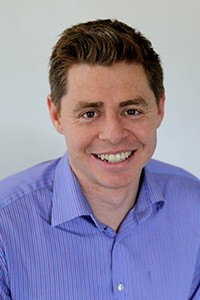 John is a qualified engineer and worked on some major infrastructures. So how did he end up at Penberthy? He jokes that his Dad told him to! He enjoys seeing his family every day and working with such a variety of people. His grandfather Arthur used to come in everyday and chat with clients – he lived to the ripe old age of 97! So there must be some kind of life-extending secret in working with family and knowing clients personally.
John loves what he does, he's passionate about insurance. Winston Churchill claimed that it's the greatest thing ever invented! An expert in the area of life and health insurance, John deals with planning for the worst. The thing is, you can see it through and through when he talks about what he does – he genuinely cares and wants to make sure that he can go in to bat for you when things go wrong.
"Designing the best cover possible for clients relies heavily on developing a good relationship. There is a myriad of information needed and the greater the transparency, the greater our ability to assess the best mix of insurance components. With this process we ensure value for money and appropriately designed protection for our clients."
An avid sportsman, coaching rugby three times a week during winter means that John gets his 'kick'. He likes working with people and claims that is what life is all about – making improvements, helping people, having an influence and seeing them grow.
Cricket was also on the list of activities, now that time is replaced with family time. He used to think that people who just talked about their kids all the time were boring, but now that he has his own, he completely gets it. His son brings him a lot of joy, especially when it's been a bad day at work.
John enjoys people and likes to make certain that when bad stuff happens, he can make the blow less painful. All he asks is that people just talk honestly about their situation so that he can work out a best case scenario from a worst case scenario.
Phone: (09) 486 1175
Mobile: 021 404 567
Email John here
Click here to view John's Disclosure Statement