FSP 271225
INSURANCE ADVISER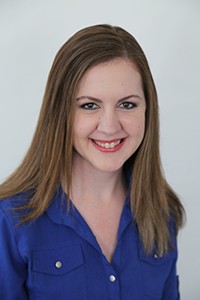 Maryke hails from Rustenburg in the north west of South Africa and has noticed so many differences between here and there. It's a better lifestyle all round – health, education, opportunities… the only things she misses is the dry climate and family members.
Maryke loves that every client and every policy is different – it's never boring and there's always a challenge to get the best solution and result for her clients.
"Penberthy invest in their employees; they look after you and make sure you are well trained. Every broker specialises in something, so if you don't know, there's always someone to ask – their experience speaks volumes."
Dealings with customers have made Maryke wiser – take the time to go through your insurance once or twice a year – everything changes in a year. She believes that spending an hour or two now, before something catastrophic happens could mean that it'll all be fine.
Maryke enjoys creating and experimenting with art, such as oil painting, graphite drawings (not fond of charcoal), colour pencil drawings (not colouring books), digital art, etc. At some stage she would like to try her hand at making a sculpture.
Phone: (09) 486 1175
Mobile: 021 771 952
Email Maryke here
Click here to view Maryke's Disclosure Statement