BCom, DipCom, CA, FSP 77783
DIRECTOR; FIRE & GENERAL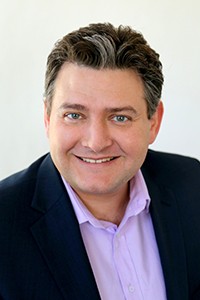 Initially an accountant in the commercial sector, Richard found the corporate world wasn't for him – he says that he's too blunt. Add to that his desire to be in a small business and hey presto – Richard is a daily decision maker affecting his staff and clients for the better.
"Delivering truly exceptional client experiences require everyone on the team to be on board with day-to-day operations. It's not a catch-phrase that you simply tell staff they need to live up to; it has to be supported by process and procedure designed to help deliver the best experience for clients."
Our clients range from one-man-bands through to 300+ companies – and I know them. Trust is underestimated and Richard has built this over time – so much so, that his reputation precedes him.
Richard has a problem solving mentality and is confident in asking the hard questions up front. It's easy to be wise after the event, but time machines don't exist just yet. The team at Penberthy will cover all risks and exposures, give advice and make recommendations. It's important to mitigate the circumstances and get it right the first time – sometimes there isn't a second chance.
"Often you can't tell what you've purchased until you need it; it is after all a piece of paper – a solution to a future problem. And when those problems arise, we are you ally and your advocate."
In his spare time Richard coaches' rugby (must be a family thing), he's just always been into it and once a friend asked him to help out, that was it, he was addicted.
Insurance will often creep into Richard's personal life too – the bad stuff doesn't happen just between nine and five you know. It was Christmas day and Richard was sipping champagne in the Coromandel… bliss. His phone rang and he answered – being a good broker means being available – his client had come home to find a car in his house, it had crashed through the wall. Richard told him to go and stay in a motel and then he went and saw him on Boxing Day. They had a laugh and got it all sorted – a perfect example of the lengths Penberthy will go to.
Ask him for a piece of advice and the cheeky answer is to do your homework and listen to your parents. Delve a little deeper though you'll find a very driven and motivated man. He works hard
so that he can have adventure making memories, in summation that equates to working hard and
living a good life.
Phone: (09) 486 1175
Mobile: 021 702 875
Email Richard here
Click here to view Richard's Disclosure Statement